Kindly Matching People To Dreams
Carla Braddy's guiding life philosophy is that we all deserve to be shown respect for our different choices. To that end, what most ignites her in her real estate practice is being inspired by clients' stories. Why are residents selling their homes and why do buyers want to move here? And what can she do to facilitate making their preferences a reality? Carla, who was born and raised in Canon City, delights in being a part of the relocating transformation her clients experience. She believes Fremont County is a great place to live, work, and play. Having a home is an essential part of having a quality life and that is why her company is named Coming Home Realty. When we come home, either to a special space (a physical home) or to having the freedom to express our true selves, it enables reconnection, rejuvenation, and creativity.
Carla, along with her two rescue Huskies adopted from Mexico, lives a Colorado lifestyle revolved around the many outdoor recreation possibilities our county offers. She is a major supporter of local non-profit groups such as Fremont Adventure Recreation (FAR) and Royal Gorge Rio. She also travels widely, enjoys concerts and plays, and practices yoga and meditation.
In addition to working as a full-time Realtor and owner/supervising broker at Coming Home Realty, Carla owns and operates The Hive, a downtown co-shared workspace business. She is a past president of the Royal Gorge Association of Realtors and serves on the Board of Directors for the Royal Gorge Chamber Alliance.
I believe in practicing love. It is my way to try to improve the lives and lifestyles of everyone in my world. Part of this mindset is that I support all aspects of diversity. This is a real matter for me, not just words. I have traveled a great deal in my life and I have seen that, at heart, we are all alike and we all need love and acceptance.
A significant part of my life mission is to be authentic with myself and others. It is a matter of integrity to me that I commit myself in my interactions to help people reach their potential and find their joy. Coming alongside others in a compassionate way enriches my life immeasurably.
A lyric from a song by Jewel says: "In the end, only kindness matters." I believe this idea to be true and it is having and expressing kindness that forms the basis of my worldview and how I live.
Real estate is Kristi's most recent career. She has an over 15-year background in counseling and from that she brings many qualities to her real estate practice including active listening, interpersonal communication, accountability, problem-solving, being non-judgmental, determined and honest, to name a few. Kristi is also savvy about knowing or finding resources for people she works with.
One of Kristi's passions is working with investors to find properties in need of transformation. Being and working with investors means investing in properties, people, and the community. It is just one way she feels connected to, and proud to be part of, our community.
Kristi's hobbies include spending time with her partner and their dogs, rescuing treasures from thrift stores, and volunteering and fostering for dog rescue organizations.
I believe it is the consistency and the quality of our actions that show integrity. I strive to live my life in a manner that shows I live by my values and am trustworthy. "Integrity is doing the right thing, even when no one is watching." — C.S Lewis
We should have respect for ourselves first and foremost but, beyond that, I believe everyone has the right and should be treated with dignity and in a caring manner. We should be respectful of individual, cultural, and ethnic diversity.
It can be a constant challenge to find and stay in balance, but I find the key to being happier and more content in my life is finding balance for everything I do. We need to keep moving to stay in balance, change the things we can, and let go of what we have no control.
Two important skills Ashley brings to Coming Home Realty and its clients are attention to detail and a willingness to run down every bit of information clients might need in order to make informed decisions. She comes to real estate after a former 14 year career as a paralegal. She has also had multiple jobs in office settings providing services perceived as the glue holding the organizations together. Ashley sees herself as a collaborator, as a hard worker, and as being open minded. Canon City is her hometown which gives her an insightful perspective when sharing it with clients.
She has traveled extensively. In particular, she frequently visits her three adult daughters and granddaughter in the Gunnison Valley. Ashley has a degree in History. She believes that everyone should have the privilege of home ownership, that it is the way people can best participate in a thriving democratic society. She helps her clients be successful to achieve this dream.
I want to hear my clients' stories because it helps me understand what motivates them and, as a result, better serve them. I enjoy learning about people, places, and things. That is one reason history fascinates me because somebody has done it somewhere; they learned from the experience and wrote it down; and now I can access that wisdom to perhaps better understand our Coming Home Realty clients.
In life and in this business I broker in honesty. It's important to me that clients see me as being honest because if they trust me I can better serve them and that is what real estate is all about for me. I don't believe what I do is buy and sell; rather, I believe what I do is provide customer service.
I am careful about attending to people's feelings, well-being, and happiness. One way this manifests with my clients is that I try to avoid using realtor terminology that might confuse them and I provide education they need to buy and sell their homes. I pride myself on slowing down when the situation calls for that, explaining, teaching, and most of all, listening carefully.
Every job Nick has done in his varied career has led to his work today at Coming Home Realty. He has worked as a case manager/advocate for adults with disabilities, a probation officer, a school counselor, football coach, and, since 2014, a real estate agent focusing on residential, land, and commercial sales.
As a buyer's agent, Nick enjoys making successful matches, one reason why he has been a top volume producer in residential sales.
As a dad of four daughters, Nick is busy attending their activities but he also finds time to run on the Riverwalk and participate in outdoor sports such as biking and golf and also to serve on local non-profit boards. When he can be a connection for clients, he feels like he is given the privilege of participating in their bigger picture, their goals, which changes their lives. It is here where he finds personal meaning in his professional work.
With an M.A. in Counseling and several years experience as a counselor,  I honed my  skills to be able to read people well. I can sit with people and understand their personalities and how they want things done. Once I discern how they roll, their energy, their desires, I can better help them reach their goals. Sometimes this means I need to stretch further so I tailor my services accordingly. Clients have comfort knowing that I solve problems calmly.
Clients can trust that I am reliable. I do what I say I am going to do and I take my responsibilities seriously. I always work with a high moral standard which shows itself through the time I invest, my clear communication style, and thoroughness.
I recognize that success comes in small, consistent efforts and isn't a one time deal. I understand the importance of persevering , doing things even when I might not want to, and chipping away at a challenge bit by bit to achieve an ultimate successful outcome.
A Colorado native, Dawn has over 38 years experience providing  real estate services for clients. She specializes in residential, new construction, and land sales and she also is a full service broker for buyers. She has operated her own business as well as been affiliated with other real estate agencies.
Currently, in addition to taking care of her own clients, Dawn also trains and mentors  new agents and does real estate business coaching. She strongly identifies with the coach/consultant role and uses it to help her clients as well. She sees being an agent, not as someone who puts transactions together, but as someone who educates, helps others set goals, create a plan, and then guides them through the process.
Dawn, who has a B.A. in Finance,  is married and has one grown son. She enjoys traveling locally, camping, ATVing, wandering, fly fishing and one of her new interests is agility dog training and competitions.
This value shows up in my practice by me wanting my clients to get the very best they are capable of and I am committed to helping them do that. I set them up to think big, to set wider parameters, and to see all the options. Along the way, this means I push myself to be very creative to operate outside the traditional box and I maximize my own learning by being reflective on what happens and what I can take away to be better in the future.
When I come into a room, I draw energy to connect with everyone on a meaningful level. Woo, to me, means the glue, the mojo, the juju that puts everything together and that is what I do for people. When I leave a room, I know everyone because having woo enables me to have a flowing ability to join into relationships.
I'm not in the business of selling people things they don't want or need. My skill is in coming alongside my clients, discerning their motivations, and helping them execute a plan to achieve their goals. This process requires a high level of activity – I raise people's energy and mood and propel them forward because I am very interactive with them.
Johanna Nabors has been a part of the Fremont County community, specifically Florence, for 25 years. Before making Colorado her home, Johanna grew up in Virginia and her family's residence was a Civil War hospital! Johanna's mother was a real estate investor, who also renovated that hospital, and that was it…Johanna caught the real estate bug.
Johanna believes deeply in FAMILY. She has five children – four living. She also strives to make a difference in people's lives by participating in humanitarian and civic service. By way of example, she serves as a City of Florence councilwoman. Further testament to this is Johanna's passion for the profession of Realtor. As she works with clients who are buying or selling a home, she practices one of her core principles: "having a servant's heart." Also, as she explains, "shelter" is a central tenet of Maslow's Hierarchy of Needs. Helping people buy a home is a reflection of Johanna's desire to serve people.
Please click on each of these three words that Johanna uses to describe her orientation to life and to her business
I want to pick everyone up and love them. My clients end up becoming my dear friends. Love is an action word…it is serving. This circles back to the servant's heart. Love is a verb… it's proactive, it's serving, and in real estate I have that opportunity to engage in love with a servant's heart. Love is always the answer.
Being a real estate agent means that I am here to do a service for a client. Part of that service is that I pay attention to my fiduciary duty. It is imperative to keep my own emotions out of a real estate transaction, and to be analytical in every situation throughout that transaction. I solve problems analytically but with compassion.
I hustle. I really work for my clients. I am willing to put in the hard work for my clients. The opposite of diligent is lazy, and I am not that. To me, self-motivation and discipline means I don't procrastinate… I do what I have to do to serve my clients and to help them buy or sell a house.
Address
729 Main Street
Cañon City, CO 81212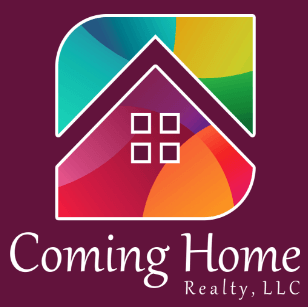 Kindly Matching People to Dreams
At Coming Home Realty, we believe that people's homes are sanctuaries of connectedness and renewal. Our commitment is to authentically listen to and learn from our clients while offering our skills, knowledge, and network to match them to each other to sell, buy, and rent their properties, all with an attitude of respectful kindness flavored with positivity...